We do love our fashion magazines here at Dimpsey and we are going to be bringing you a round of our 3 favourite items from the fashion mags and then matching our hangbags and accessories to them so you can have a complete outfit!
The first item is a colourful jumper featured in
Woman Magazine
this week. The jumper can be purchased from
Asos
. We love the bright colours and bold pattern, perfect for warming up in the cold new year! We have teamed it up with our Penny Knot handbag by Owen Barry in the Poppy Suede to bring out the poppy colours in the roses in the jumper.
Our next gem of a find is this a gorgeous pink Vee Vee silk dress from Net-A-Porter which has been featured in Marie Claire Magazine.
We think this dress would look stunning with our Kings Clutch Bag by Owen Barry in our gorgeous silver acido on silver leather.
Once again in Marie Claire, we saw this smart yet beautiful shift dress by the MaxMara designer range from Harrods. What better way to channel assured ladylike style than with MaxMara's sophisticated floral dress!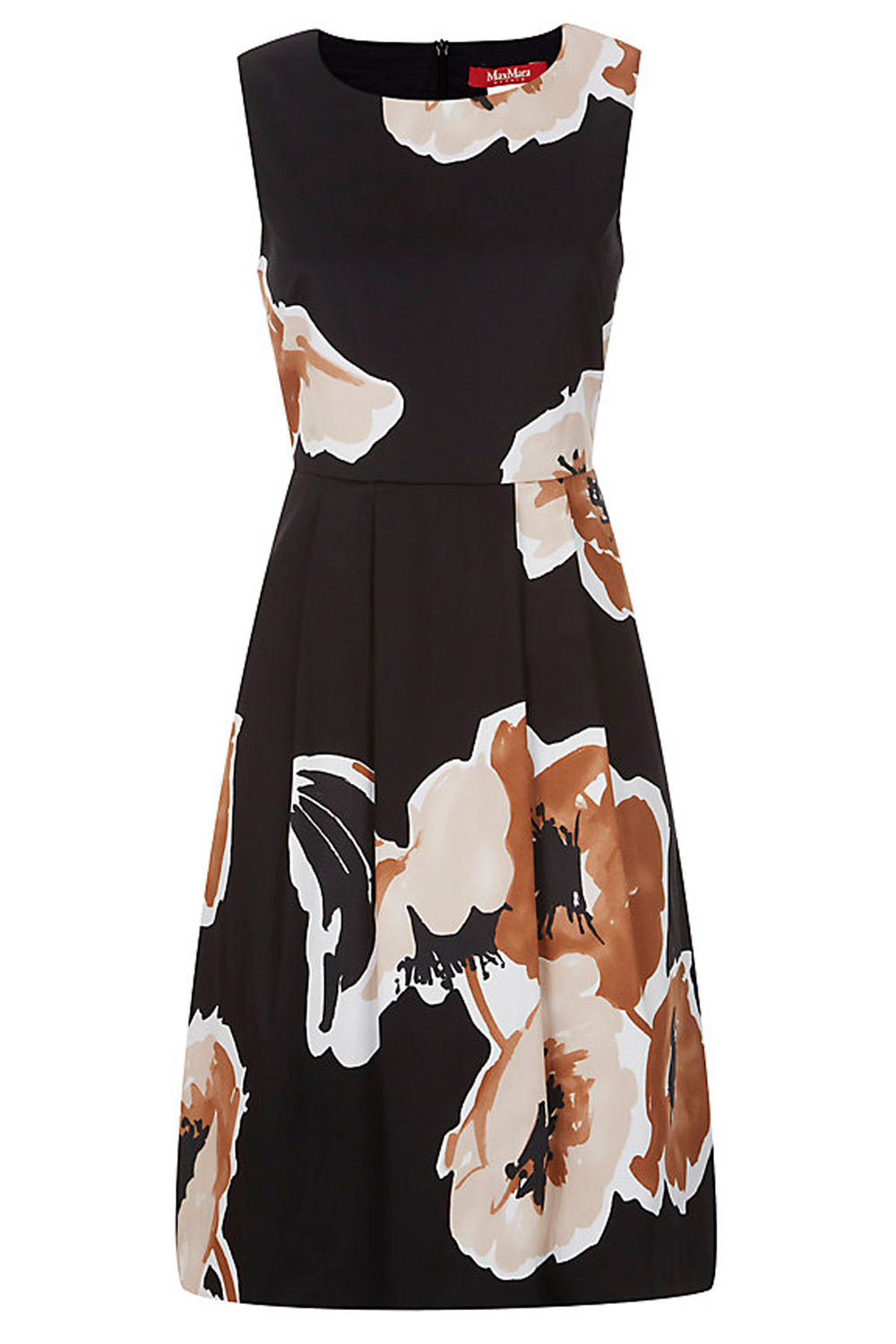 We have chosen our Puppie Shoulder bag by Owen Barry in Iroko Leather for that sophisticated look yet practical space.
See you next week for some more fashion combos from us here at Dimpsey and don't forget to come along and 'like' us on Facebook too!